Helping members in border states maximize their benefits: Ternian develops new PPO network of providers in Mexico
We have developed a strategy that will help your clients extend the value of their employee benefits without increasing their premiums. Latino employees in border states frequently seek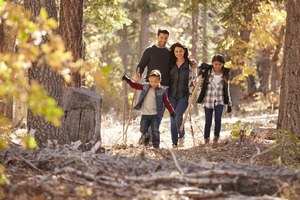 care in Mexico. This makes traditional limited medical benefit insurance plans with US-only providers less appealing for these employees. This segment is also growing rapidly. Latinos are expected to constitute 30 percent of the American population by 2060.1
At the same time, Mexico is the world's second-largest medical tourism destination.2 This concept is becoming more popular as employees are looking for lower-cost care. According to the National Center for Health Statistics, 61% of US patients traveled to Mexico for healthcare because of cost.3
That's why Ternian has added select healthcare facilities and their providers in Mexico that provide high-quality care. These facilities have committed to accept assignment, so employees won't have to file claims, as we receive these bills directly.
What does this network expansion mean for you?Marketing to Latino populations gives you greater potential to increase membership, and maximize your own revenue.
What does it mean for your clients?
Employers can help their workers stretch their benefits while helping ensure that Latino employees can connect with culturally-appropriate care.
How does this new PPO network work?
Ternian and its partner Administrative Concepts Inc. have carefully selected high quality healthcare facilities and their providers in key areas of Mexico that are conveniently located for employees in border states. We will integrate these select providers into all of our benefit plans over the next several months.
Ready to learn more?
Reach out to your account manager today to find out how this new network expansion will position you for success while helping your clients provide valuable benefits to their employees.

[1] http://www.cnn.com/2013/09/20/us/hispanics-in-the-u-s-/index.html
[2] https://www2.deloitte.com/content/dam/Deloitte/global/Documents/Life-Sciences-Health-Care/gx-lshc-2016-health-care-outlook.pdf
[3]  https://www.cdc.gov/nchs/fastats/mexican-health.htm