"All advisors must endeavor to systematize their practices as much as possible so that they can remain competitive, highly profitable, and be in a position to grow in a disruptive and fee sensitive environment."
"All advisors must endeavor to systematize their practices as much as possible so that they can remain competitive, highly profitable, and be in a position to grow in a disruptive and fee sensitive environment."
Dear William,
I just wanted to drop you a line and invite you to attend my two-day workshop, "My Journey to $1 Million and Beyond: How to Beat the Robos, Clobber the Competition, and Jump Start Your Practice!"
The workshop will be in Washington, DC on April 19th and 20th. It'll be a chance to really dive into many of the issues I wrote about in My Journey to $1 Million and Beyond, and additional new topics—ones that seriously challenge our goals to stay in business and keep growing.
The quote at the top of the page is from me. Sean Bailey, Horsesmouth's editor in chief, asked me to write one sentence about the goal of the workshop. That's it in a nutshell.
Who should come?
Advisors are so overwhelmed by the day-to-day management of their practices, that they have little time to develop a vision, to anticipate their next moves, or to develop the systems and processes to implement what those next things should be.  That's where my workshop can help.
They have no time or energy or additional resources to develop the next steps so as to position their practice for growth.   They are busy reacting.  And, in the case of the independent advisor, they are also very isolated, so they don't have lots of examples or inspiration to model themselves on.  That's where my workshop can help.
Although our profession is generally coming off of a very good year, there is a tremendous amount of disruption in the industry and many advisors are still ill equipped to deal with that disruption and what it will do to their business models and profits.  That's where I can help.
Advisors are going to need to embrace technology and processes so that they can deliver customized solutions to even more clients at a higher volume.  Processes will be critical to doing this.  If the advisor does not embrace processes, then client service will suffer, the quality will suffer, and the advisor and his team will feel the impact of all of this. That's where my workshop can help.
You've probably experienced the cumulative effects of the aging demographics/higher withdrawal rates of our clients, the fee compression in the business brought on by additional lower cost choices available to the consumer, and the resulting need for us to do more for and with less. That's where my workshop can help.
The problem of not having systems and processes in place is even more serious than advisors realize.  In short, we will need to do more for more clients with less, and profits will be squeezed, which highlights even more the need to be super-efficient when delivering all of our services. That's where my workshop can help.
Let's do this together
Over the years, as I've published my articles at Horsesmouth, it's been my pleasure to meet and chat with fellow advisors struggling with the same issues my firm struggles with.
Creating systems and processes that allow us to deliver top service while maintaining, and even growing, profitability is hard work. But we can learn from each other, and I promise you, you'll leave our workshop with a plan to start making meaningful changes to your business.
I'm excited to create this workshop with Horsesmouth so we can deliver it to advisors who will really benefit from it.
You can stop feeling overwhelmed and regain control your business. I'll show you how I've been doing it.
Sincerely,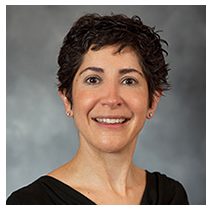 Debbie Taylor,CPA/PFS, JD
P.S. Of course, we'll also discuss marketing ideas to assist with growth of the practice, as well.
Save $200 when you register by March 19th. Register today.
© 2018 Horsesmouth, LLC. All rights reserved.
21 West 38th Street, 14th Floor, New York, NY 10018 | (888) 336-6884 ext. 1.